Last Updated on November 13, 2023 by asifa
Real estate is all about buying and selling land and properties. Real estate businesses have evolved with time. Initially, people used to recommend the best value properties to their friends and relatives but now with digitalization, this trend has digitalized. How is it digitalized? It has become easier to search for the best value plots online, via different real estate web pages. Many websites are developed just for the sake of updating plots, pieces of land, and for-sale properties. Simultaneously, boosting the demand for real estate businesses.
Digitalization has not only helped people find valuable houses but also assisted many real estate agents to release the burden of physical marketing. Direct marketing with prospective customers, finding them, convincing them, evaluating the house with them, consumed a lot of time and effort and the conversion rate was relatively low as compared to the efforts made. This exhausting experience has vanished with the age of digital media. Now, almost all real estate businesses have an official website, with a list of available plots or homes available for sale.
Many real estate firms have developed their website according to their target market with relevant search filters, including geographical, price, and area filters. This helps in providing more filtred results to the target audience while saving their precious time. Similarly, it also helps in avoiding physical exhaustion caused as a result of direct marketing. However, it arises a need to develop a well planned real estate web design to satisfy customer needs.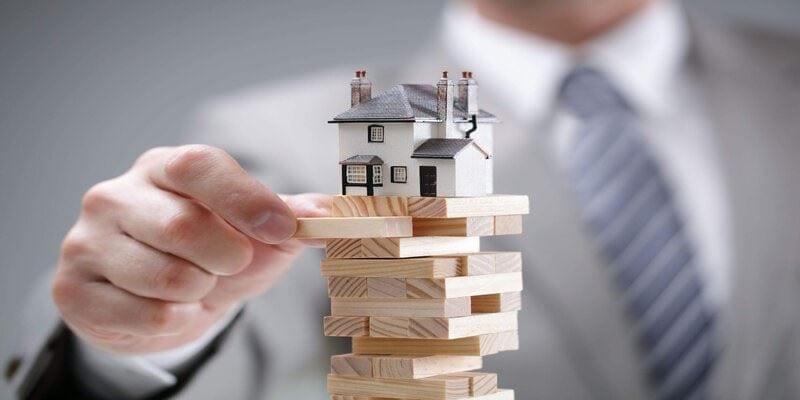 Well-planned web design comprises of an extensive digital strategy that results in boosting website traffic. Increased web traffic helps in generating more leads and ultimately profitable conversions. While planning for web design, it is important to consider the following points,
Keep it Simple and Elegant
Include testimonials and Customer Reviews
Make Navigation Easy for Customers
Improve Page Loading Speed
Avoid Add-ons
Keep it Simple and Elegant:
Customers are looking for professional services and websites should be designed that way. A professional website comprises of a simple yet elegant theme avoiding irrelevant text and details. A real estate web design agency make sure to incorporate simple design, easy to read fonts like Arial and Sans Serif. These fonts make the website layout customer friendly. It is essential to remember that people visiting real estate websites are those looking for a valuable home to buy or sell, hence all property services should be highlighted in simple and readable fonts.
The colour theme is also a vital component in improving readability. It is recommended to use light-coloured background colours to make the text more prominent and user friendly. It helps in avoiding strain to eyes and highlighting the main point on time.
Include testimonials and Customer Reviews
Some 88 percent of clients read online reviews and agree with them as a great deal as a non-public recommendation. If you need to improve your real estate web traffic, make certain testimonials and reviews are visible additives of your site. These could encompass written critiques and testimonials from your customers, case research of those clients, and even video interviews.
Read More: Website localization: Why translating your Content is a good idea
Keep in mind that you'll need to do a little work to reap client opinions. Make certain securing wonderful reviews is part of your routine advertising and marketing plan. Each time you close up a deal, get in touch together with your clients and ask them if they may provide a few praises in your work. You can recommend a telephone name or an email exchange to make things smooth for them. If they are very enthusiastic, they may agree to provide a video testimonial. Assuming they're glad together with your services, most consumer and seller customers should be inclined to at least provide you with a few-sentence review.
Make Navigation Easy for Customers:
We all might have visited those sites, where we could not find out the solution to our query due to a confusing web structure. It happens if a web page is developed with too many pages and each page links to another with all new tabs and details, it makes it difficult to search for the relevant details, hence people close that web and try another simple one.
This navigation issue reduces the page visits and visitors fall out is high. This reduction in page traffic is not a good indication in terms of digital marketing and impacts the overall conversion rate. Therefore, a simple navigation bar or page tabs with a clear headline or message is recommended to maintain the viewer's interest.
Improve Page Loading Speed:
People do not have time to wait if they have other alternatives available. In the case of digital media, people are left with a lot of choices, if they choose your source, then it becomes obligatory to maintain their interest in your real estate services rather than switching to competitors. To do so, web design with good loading speed is the best solution.
Improving your website's loading speed, helps customers to search for more information on your web, thus increasing the chance to avail of any of the provided services. Therefore, compressed images, fewer graphics, and compatibility tests should be conducted to improve the website's optimization and speed for boosting page traffic.
Avoid Add ons:
A real estate web with a list of professional services offered by the company should be the main highlight of any web. Adding irrelevant details to fill up blank spaces results in cluttered web design. A professional web design should not incorporate such add ons to avoid visitors leaving the page. A website speaks of the business itself. An unprofessional website conveys a negative and disorganized message to the visitors, hence lowering the chances of lead generation and sales.
Therefore, it can be concluded that any business providing professional services online, should invest on its website. A professional website is essential for generating profitable leads but to do so some common designing mistakes should be avoided to enhance page the page traffic.
An insight into the four common mistakes that a real estate business should avoid while designing its professional website for service marketing.
Apart from that, if you are interested to know about Reasons to choose Shopify to build a website then visit our Technology category.