Last Updated on October 19, 2022 by Umer Mukhtar
VXI wireless headsets are perfect devices to attain crystal clear audio quality. We can use them to relish perfect phone calls. We can use them with our phones with ease. We can use the wireless feature to attain strong connections. We can keep ourselves away from dealing with cords. We do not need to restrict ourselves to one place while using VXI wireless headsets. It is due to the availability of wireless mode. We can connect VXI wireless headsets to phones by using simple ways.
Let us discuss the ways to connect your phones with these amazing VXI wireless headsets:
1)

Pair The Headset with A Phone Using NFC

:
The pairing through NFC is one of the simplest ways of wireless connection. We just ought to follow some easy steps in this concern. Turn on your headset and then check that whether the NFC feature is present in your phone. If yes, then enable it. After that place, the NFC of your phone against the NFC of your earphone until the phone registers the headphone. You just have to follow the prompts to complete the process of pairing.
If the device asks for the in code, then enter 0000. That's it; you have completed the process of pairing. We can also connect Jabra Wireless Headset to our devices for perfect acoustic output. It is a premium gadget for your official purposes. We can relish the UC feature by using it. It helps to make your calling practice flawless. Noise can also be filtered out through this device. You can relish perfect calls even at noisy places. The brand offers the latest versions with improved features. We can use this sound solution for the finest acoustic results.
2)

Using The Buttons To Pair The Headset With Your Phone

:
We can also pair the phone with a headset through buttons. It is another easier way for users to relish stable links. Turn off the earphone. Press and then hold the multifunction button for almost six seconds. Then you will hear the sound of power on. Keep holding the button, and then you will see the flashing red and blue light.
Afterward, you will hear the sound of pair mode. Then go to the settings and select Bluetooth setting from your phone. You will attain the list of available devices. Look for the name of your VXI headphone. Then select it. Enter the pin code if it is required. The pin code is 0000. That's how you can connect your earphone with your phone.
3)

Paring Through Voice Commands

: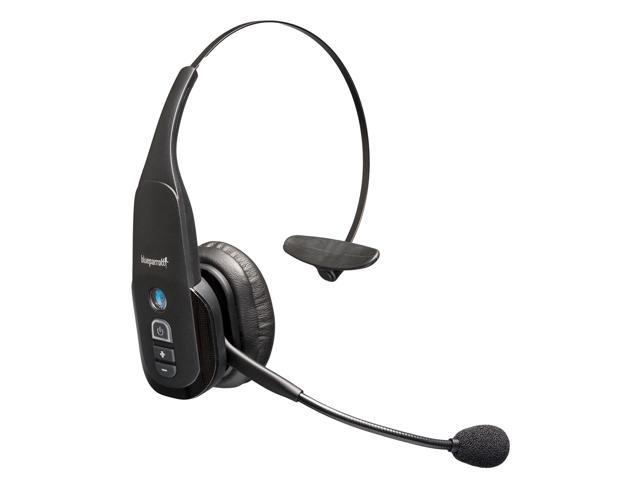 Another way of pairing is through voice commands. Turn your headset on, then select the power on button or press and then hold the button of volume up. When the voice commands say pair mode, then release the button. It means that your headphone is in pairing mode. Explore the settings of your phone. Then select Bluetooth settings.
Find the name of your headphone from the list of available devices. Select your device and then enter the code 0000 if the device asks for a pin code. It is quite a way to relish a stable connection. We can connect our phones with VXI headsets by considering this simple process. We do not need to follow a long process in this regard. It is quite a helpful way to assist users' in attaining stable connectivity.
Plantronics wireless headset is another gadget to satisfy buyers. It is also used in offices to improve the working ability of officers. They can communicate in a better way by using these earphones. The latest feature is present to deliver the best audio output. We can relish excellent designs through these gadgets. Comfy material is used inside the ear cups to offer a relaxing effect to the ears.
4)

Benefits of VXI Wireless Headsets

:
Wireless mode helps to omit the need for wires. We can relish easy connectivity. We do not need to sit in one place while listening to any audio. We can move around while attending calls or listening to any other acoustic output. Perfect posture can also be attained in this way by using these devices.
We can keep ourselves away from back or neck pain through the perfect posture. Bluetooth feature is also here for users' ease. It helps to deliver stable links. The Bluetooth gadgets are compatible with almost every device. It is another helpful factor of this mode of connection. We can relish long battery life. We need not charge batteries again and again. You just have to charge the gadget once and can use it the whole day.
Final Words

:
All the above-mentioned ways are helpful to relish ease regarding connectivity. We can follow these simple steps for relishing a better audio journey. We can attain a variety of features related to VXI Wireless Headsets by pairing them with telephones. You can make your calls clearer in this way. No audio shift is another helpful thing for users. You can use these earpieces with your office phones. Official tasks can be done with ease due to these gadgets. We can attend phone calls with perfection through them. We can find any wireless or wired gadget at FindHeadsets. Multiple offers are also available to satisfy buyers.