Participating in sports is one of the best ways for a child to develop healthy habits, teamwork skills, confidence, friendships, and leadership.
But when your child doesn't make the team, it can feel devastating to both of you.
Youth sports are constantly becoming more competitive. Many children are missing out on life-changing opportunities just because they didn't quite make the cut.


To make matters worse, some schools are cutting out gym programs due to a lack of funding. This creates a gap in athletic abilities and fitness in students across the country.
We all want to set our children up for great health and success.
Our top-level sports performance training program at BIM Fitness & Performance will help your child make that team and enjoy greater confidence, fitness, and success.
We help youth of all abilities improve their sports performance and achieve goals they never thought possible.
Here's how our advanced sports performance training Fort Myers program will help your child get to the next level:
Age & Sport-Specific Training
Our trainers work with athletes of all ages and sports to provide customized training plans that are designed with your child's age, sport, obstacles, goals, and lifestyle in mind.
Gym teachers and youth athletic coaches generally do not create training programs that are personalized to your child's specific challenges and goals.
We will help your child gain the edge in sports performance with fun and customized training plans. Your child will learn the best exercises and techniques for their specific sport.
Injury Prevention & Treatment
All too often, a child who participates in sport ends up sidelined with an injury that was easy to prevent.
The problem is that many coaches do not have advanced knowledge in injury prevention and treatment.
Every child has a unique body structure along with different strengths and weaknesses.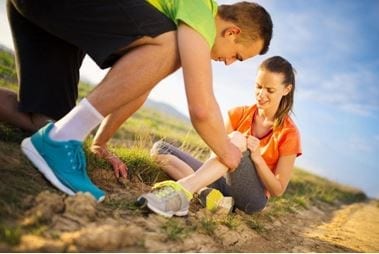 Our sports performance program is overseen by a Doctor of Physical Therapy who has extensive knowledge in injury prevention and treatment.
With expert oversight, our Sports Performance Training program is one of the safest that there is.


We can pinpoint your child's weaknesses, such as muscular imbalances or lack of flexibility, and transform them into strengths.
With specific (and fun) exercises, we will help your child avoid common sports injuries and overcome any injuries that they have previously sustained.
Our injury prevention and treatment techniques will allow your child to stay consistent in sport and reach their full potential without setbacks.
Strength & Conditioning
More than likely, your child's coach is not trained in strength and conditioning.
In fact, some of the top youth (and all professional) sports teams hire a strength and conditioning coach, because strength and conditioning is invaluable when you want to reach your full potential.
All of our trainers at BIM Fitness & Performance are NSCA (National Strength & Conditioning Association) certified.
This means that you are getting the best of the best when it comes to preparing your child for a healthy sports season.
While the season progresses, your child's body will naturally wear down and become susceptible to injuries unless your child practices sport-specific strengthening and conditioning exercises.
Our trainers select the best sport and age-specific strength and conditioning exercises to ensure that your child will continue to improve throughout the season, rather than decline from injury and exhaustion.
Endurance Training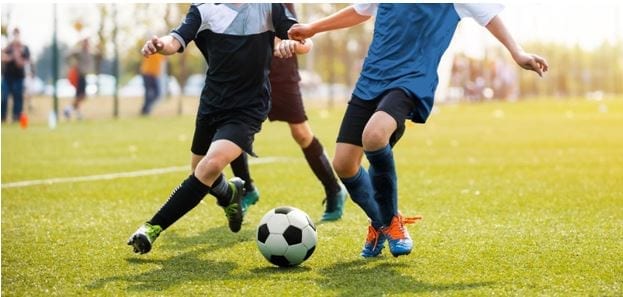 Does your child get so tired during a game or race that they can't seem to score for the team, no matter how hard they try?
Children who do not have great endurance training are more likely to get put on the bench while they watch their teammates make the plays.
Of course, regularly getting put on the bench is a huge confidence breaker. Your child wants to be out there contributing to the team's success and having fun.
Not only will we boost your child's endurance – we will improve their power and speed, too, so that they can make those winning plays that they've daydreamed about on the sidelines.
Other Ways Your Child Will Benefit
Whether your child wants to emerge as the star player or simply improve their health and fitness, we will help your child achieve their goals in a supportive and fun environment.
In addition to enhanced sports performance, your child will benefit from:


increased muscle tone


improved confidence & self-image


better coordination


greater flexibility
more power and speed


learning healthy habits for overall wellbeing
a greater sense of purpose and overall quality of life as their health and fitness soars
Are You Ready to See Your Child's Fitness and Confidence Skyrocket? Here's Quick Way to Get Started:
Our personal trainers at BIM Fitness & Performance in Fort Myers, Florida, are so confident that your child's athletic performance will improve, that you will get your money back if it doesn't!
All children want to know what they are capable of.
Your child will feel overjoyed when they finally reach their full potential through the help of our sports performance program!