Last Updated on July 27, 2021 by husnain
Redline Hot Wheels have been the hot favourite of kids as well as adults since their inception. The popularity of these car can be realised from the fact that people all across the world have made collecting these cars as a part of their hobby.
People are so crazy for these cars that they are ready to spare any amount to make these Redline Hot Wheels Cars, a part of their collection.
You will find people looking for these cars all around. Even over internet you will find plenty of people actively searching for these cars.
Cars manufactured between the ranges 1968 to 1972 are especially desired by people. During this range, some cars were manufactured in lesser quantity as compared other and hence becomes rare.
Due to the scarcity of their number these cars are treated as collectibles.
In this article, I have sorted out the two rarest and desirable Redline Hot Wheels cars that any collector will die to make a part of their collection.
This is one of the most search question over the internet so to answer this I have searched and sorted out the ones that complements the answer.
OLDS 442: The Rarest One Hot Wheels Cars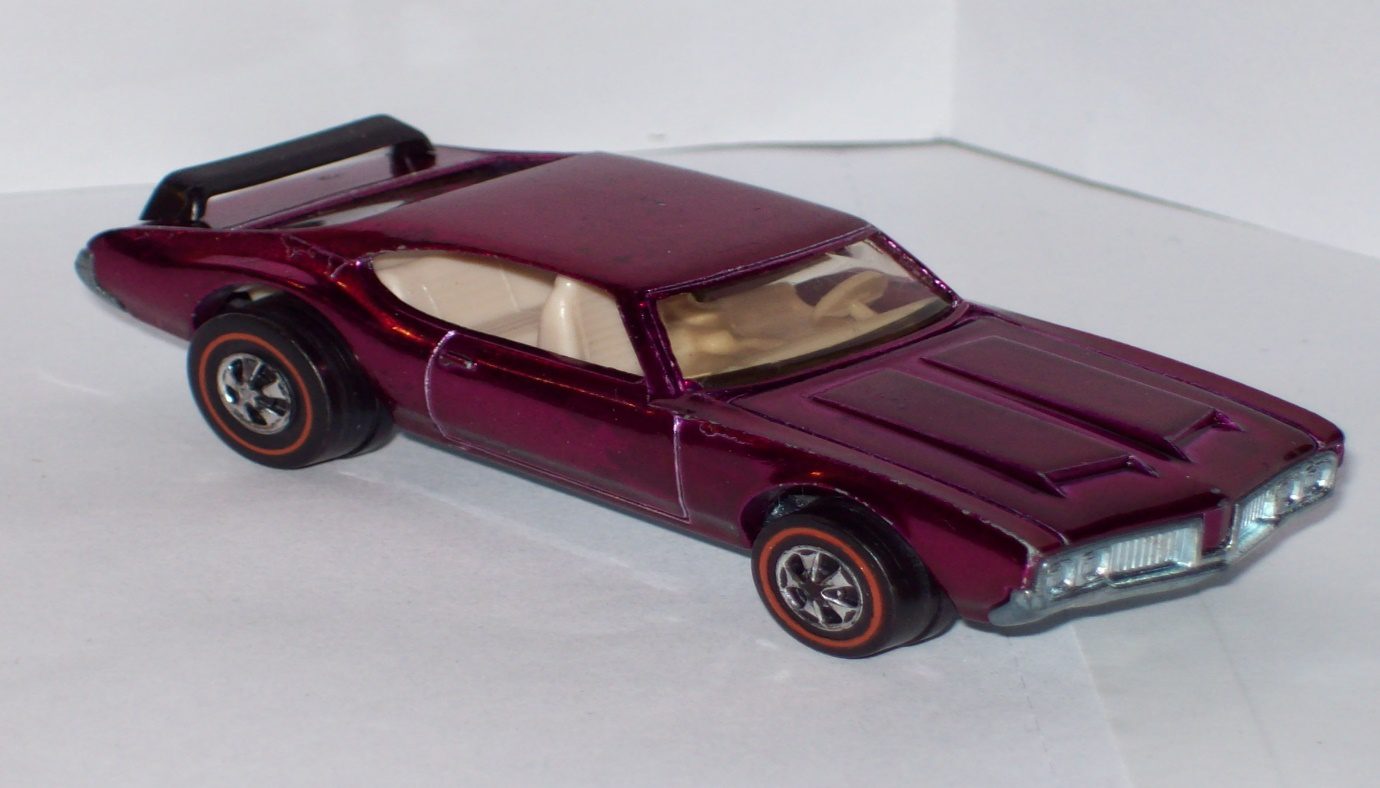 An absolute masterpiece and something that will pierce your heart at the first sight. The reason for it being rare is the less number of cars that were manufactured. This OLDS 442 casting is very rare and was released in few colors. This casting had a very brief run in the stores prior to it being pulled by Mattel for some legal issues.
This OLDS 442 is very rare especially the Purple, Lite Blue, Hot Pink, and Lite Green colour of it. Apart from this a rare prototype of it was produced in Red having its interior in Black.
To tell you the worth of the parts of this car, even the collector button at the car back can be easily sold for $100+. The Star sticker sheet that comes with the car can easily fetch you $300+ per piece.
I don't think you need any further clarification related to the popularity of this cars. So as per my experience and my research this is the rarest model of Redline Hot Wheels Cars.
Read More: 10 Things You Can Do for Your Career in 2020
Rear Loading Beach Bomb: The most desirable one Hot Wheels Cars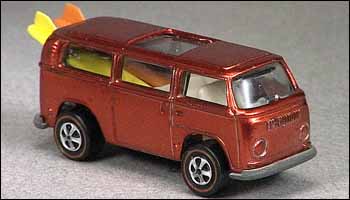 Now talking about the most desirable piece. The top on this list can be no other than Rear Loading Beach Bomb. This model was produced as a test car and was called off to its inability to hold the track through the Super Charger. During the late 1969 and early 1970, pictures of Rear Loading Beach Bomb showed up but was never put into production due to its inability to hold the track.
One such car made to Antiques Road Show and was valued $ 100,000.00 – $150,000.00
The above two models that I have mentioned is based on a general research. I have seen people searching for these cars and keep on asking questions like which is the rarest and which the most desirable Redline How wheels is.
However being a hobby, it differs from person to person. There are many other piece that I have come across but for time being and because of the demand, these two pieces made into my list.
If you have these two cars in your collection, then you have a jackpot in your hand. Collector are ready to spare any amount to justify your Redline Hot Wheels value in return. The only thing that you need to keep in mind is to search for the right person. You will end up losing a lot if you don't know the real worth.
I hope my write will help you in getting the best deal !!!