Last Updated on August 1, 2022 by Tabraiz
Once just a tabletop game, Dungeons and Dragons have now gained international recognition. Not just teens and young adults, but the aged ones are also falling in love with it. And now, a breakthrough has been made regarding one of the rogues that have driven the whole world crazy about it.
Everyone is busy discovering and revealing the untold secrets regarding how to use that rogue ideally. I bet you might have come across the idea of what we're talking about. Of course, it's the Mastermind Rogue 5th edition.
I know you all D&D maniacs have been waiting anxiously for a review on the mastermind. Therefore we have come up with the one to relieve your curiosity. And not just this, in our article, we have also revealed some of the best Rogue subclass archetypes that you can surpass and increase your rogue abilities and play like a pro. So let's begin with exploring the depths of mastermind rogue, and after that, we'll move forward.
Mastermind Rogue (5e)
Mastermind rogue 5e is the strangest creature of all that you will ever come through the whole class of rogues in D&D. I know, being a criminal in real life, not so cool at all. But being a criminal in D&D, I reckon there is nothing more awesome than this.
And when we think of ourselves as the Criminal Mastermind, it just awakens the long-lost excitement within us. After all, to be the best spy with the most extraordinary qualities is really something.
Now let me give you a little introduction about the mastermind. Basically, a Mastermind is a spy who kind of sweet talks with his enemies or influences them with his words, and once he is successful in retrieving certain secrets without them being acknowledged, he stabs them at the end.
Though initially, the mastermind was designed as surveillance who specialized in talking, and the character was full of excitement; however, when you add some anti-divination effects in the game, the character might appear as a bizarre and tedious one. In that case, only the class features of the rogue will be the ones that the character is dependent on.
Yet if you have participated in a non-combat-oriented campaign or playing in an intrigue, then there are a lot of abilities that you can take advantage of. Now, let's discuss all the abilities in detail.
Master of Intrigue
Though unlocking this archetype of mastermind rogue is not a big deal, you can do it even at the minor level; however, the permit to use this mastermind ability is only unlocked when you've reached level 3.
Now moving further, when you chose this archetype, you're a master of 6 proficiencies. The first one is that you gain access to the disguise kit, the second is that you can use the forgery kit. Another one is that you can choose at least one gaming set of your own choice, which is very rare in dungeons and dragons' rogue classes. Then comes the ability to learn any two languages.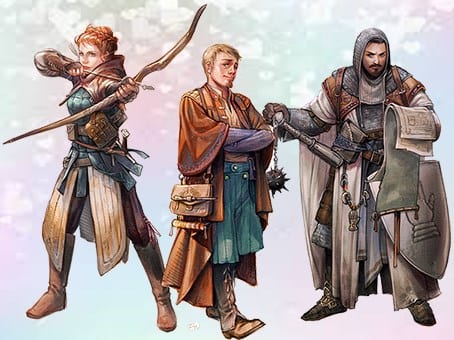 Now the best proficiency is that you can easily mimic the accent and speech patterns of all the other creatures that you hear for one minute. This can be the most significant plus point for you when you have to pass yourself as a native of specific land.
As you have already explored the proficiencies that you access through master of intrigue, now let's talk about the possible places where you can make great use of them:
These kits can come in really handy when you have to hide your identity. The kit includes wisdom, intelligence, and charisma that help you make a great disguise when you require a tactical edge. Talking about the use of this kit, you can efficiently use it in the dungeon crawlers, you can kidnap a scout and disguise yourself like them, and you can easily escort from the dungeon without being noticed by anyone.
Though there is no significant use for this kit, however, it can help you out when you need paperwork to enter a city. But keep in mind that this kit is of entirely no use when you are playing dungeon crawlers.
Learning the two languages can help you in a great way. You know it's hard to cast the spell when you aren't familiar with the words, so with the help of this proficiency, you can easily cast the spells in a much better way.
Mimicry is one of the most incredible stuff you will ever come through. You can use it almost in every place where you have to disguise yourself as a native. All you have to do is to listen to a native creature for at least 1 minute, and you are off with the good.
Master of Tactics
One of my favorite abilities in D&D, master of tactics, allows you to use the help action as a bonus anytime and anywhere you like. In short, you are always allowed to use the help action via a master of tactics. Let me tell you that this ability is also unlocked at level 3, which means you can't use it in the first two levels. Sad, isn't it?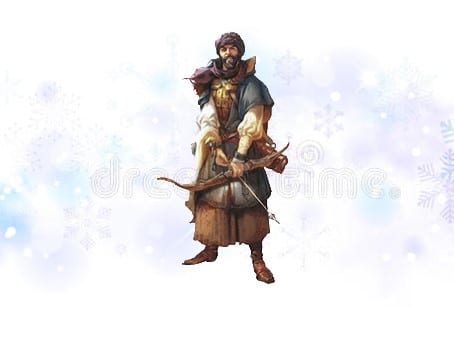 Now the most considerable use of the master of tactics is when you are in combat mode, you can use the Help action to aid a friendly creature in attacking and killing another creature. An attack can take place within 30 feet of you, rather than 5 feet. Help action gives the access of ability check to the creature or an ally you are aiding. So, in my opinion, a master of tactics can be of great use in the regular combats.
Insightful Manipulator
Unlike the other archetypes, which mostly start at level 3, this archetype of the mastermind is available when you reach level 9.
As the name suggests, this archetype gives you access to the insights of the person you are addressing. It's one of the most wonderful abilities you will ever experience. The insights of the person will be shown in the form of DM on the screen.
But there is one condition to sneak peek at someone's secrecy which is, you'll have to engage in a conversation of at least one minute with the creature you want information about. Keep in mind that insight manipulator will not expose everything you want, but only particular insights, generally 4 or 5 pieces of information which will mainly include:
Wisdom score
Intelligence score
Charisma score
Class level (if there are any)
The four given above are the essential piece of information which you will get. However, you are also offered optional information which you will decide whether you want it or not. That information will be regarding the other person's history or personality traits. The acknowledgment of this information will help you spot out your enemies in case they are disguised as someone else. For example, you can immediately spot a lich by hints about his past if disguised as a farmer.
Read more: Electric Asomtom Bike
Misdirection
This is the last ability which you can use during combat, though there is still one ability left. However, it is of no use when you are in a combat campaign.
One thing which you should know before moving into any further detail is that it requires a lot of master planning in order to make good use of it; otherwise, it can result in a terrible situation which is not going to please you at all, so be very careful while using this ability. Another fact about this archetype is that you get access to using it at level 13.
Now let's talk about the details of the proficiency of this archetype. The most amazing thing about this ability is that you can cause another creature to suffer a severe attack that was initially meant for you by using this. This can be a great bonus for you to extend your maintain your lies. But the creature you are misdirecting your attack to must be within the range 5 feet of you. This means that when someone is attacking you, and there is a creature within the 5 feet of you and granting you a cover, you can target the attack to that creature instead of you by using your reactions.
Soul of Deceit
Just for a sec, let's get our mind out of this game and think of the real world. The darkest fantasy of almost all of us is to read the mind of everyone around us, especially our enemies.
Of course, we all want to know what the other person is thinking of us or whether if he is hiding anything important. But unfortunately, it is something not possible in the real world and is just a theory without any claim.
So let's get back to the game again as it offers us this amazing opportunity to read the minds of our biggest rivals. Yes, there is a spell in D&D known as Detect Thoughts at the 13th level that allows you to read the minds of your rivals, so if they are hiding any secrets from you, you can realize them that instant.
Note:
Don't forget that if you can use your telepathy ability, your rivals can do that too. So you should always maintain your defensive position. However, it's not as easy as it seems. There is no known possible way to hide your thoughts in D&D except for the Soul of Deceit. This archetype of a mastermind allows you to hide your thoughts so that even telepathy couldn't reach the depths of your mind. And not just this, the soul of deceit also immunes you of another thing known as Zone of Truth.
This means that you can prove yourself truthful no matter whatever you are saying, even if it's a lie. The background behind this ability is the magic spell that enables all the players to detect whether their rivals are telling the truth. So the soul of deceit gives you protection from these two dangerous things that can blow up all your secrets.
Other Best D&D Rogue Subclass Archetypes
No doubt mastermind rogue is the only remarkable rogues of all. However, if you still hadn't found it, then worry not as there are many best rogues available that can help you out through all the levels of games. Below, we have provided a piece of brief information about each of them, but if you want their in-depth data, you can visit Xanathar's Guide to Everything and the player's handbook. They have got a whole ton of information about all the D&D characters and rogues. So let's dig in a little bit.
Arcane Trickster
This rogue mainly includes burglars, pranksters, mischief-maker, adventurers, and pickpockets. Trickster arcane focuses explicitly on enhancing their skill of stealth and magic agility and learns the tricks of illusion and enchantment. The abilities of Arcane Trickster rogue are described below.
Spellcasting
Mage Hand Legerdemain
Magical Ambush
Versatile Trickster
Spell Thief
The spellcasting ability is found when you reach level 3. Once you have this ability in hand, you can learn three cantrips of your choice from the Wizard spell list. Yet you can also learn extra cantrips from the wizard's spell list, but it is only possible when you've reached level 10.
Arcane trickster also enables you to cast a mage hand at level 3, making your spectral hand invisible. Once you have your spectral hand invisible, there are specific essential tasks that you can conduct without being noticed by any other creature.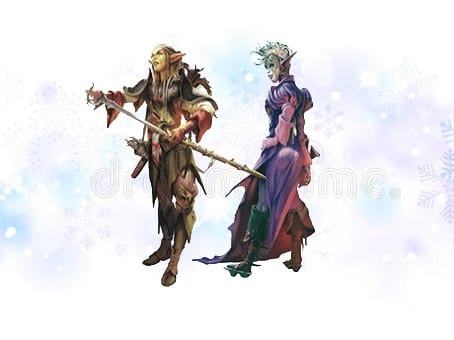 When you reach level 13, arcane trickster gives you the ability to distract the creature you are hiding from by designating another creature that lies with your 5 feet; doing this will make your enemy attack the creature you have set.
Another ability you get at level 17 is that you can steal your spells and knowledge to cast them from other spell casters without him being acknowledged.
Phantom
As the name suggests, a phantom is a such rogue who, according to unearthed arcana, has found a mystical connection with death and has turned into a mysterious creature that is the same as a ghost. According to Arcana, the primary duty of the phantom assigned by the gods of death is to track down those creatures who are trying to cheat death. A phantom can become a confidant and the right hand of any wizard. The main abilities of Phantom Rogue include:
Whispers of the Dead
Wails from the Grave
Tokens of the Departed
Ghost Walk
Death Knell
Thief
According to the player's handbook, this archetype is typically followed by burglars, bandits, and other criminals. However, it is not always the case, and some rogues like investigators, explorers, treasure seekers, and delvers also follow this archetype.
With the help of this archetype, you can improve and enhance your magical agility and stealth, along with learning skills that allow you to delve into ancient ruins. Apart from this, you can also learn different languages and can learn to use the magic items which you couldn't employ normally. The fundamental abilities which you can access by finding this archetype include:
Fast Hands
Second-Story Work
Supreme Sneak
Use Magic Device
Thief's Reflexes
Soulknife (2020)
The Soulknife rogue gives you psionic potentials powers to attack your target. You can use your magic to create sharp blades of psychic energy, which you can use as your weapon to attack your target. They either fatally attack your victim or give birth to terror stroke within the victim's mind.
Rather than aiming and throwing the psychic blades at your target's mind, you can also sweep the blades within them; however, this ability is only available in level 17th. Other remarkable abilities of this archetype include:
Psychic Blade
Psionic Enhancement
Terrifying Blade
Psychic Veil
Rend Mind
Scout
Beware, this archetype is really going to give birth to the terrors of wilderness because after embracing this rogue archetype, you and your companions who you are going to scout ahead are going to be alone in the wild among all the barbarians and rangers. So this rogue is going to get you through the thrills of adventure and exploring. The roles that a scout assumes typically include spy, bounty hunter, and ambusher. Once you have found this rogue, it will consist of the following abilities.
Skirmisher
Survivalist
Superior Mobility
Ambush Master
Sudden Strike
Assassin
This rogue helps you learn the art of death and bestow you with the proficiencies accordingly. The rogues that lie under this archetype mainly involve criminals hired killers, bounty hunters, and spies.
Read: Kickassanime Anime Series [2020] Reviews That Going to Blow Your Mind
And much to your shock, some priests that are trained to assassinate their deities are also included in this archetype. The major factors that help you with the assassination are stealth, agility, disguise, poison. Again, this rogue archetype starts at level 3 and extends throughout level 17. The bonus point of this rogue is that it is worth using in both situations, either combat or non-combat. Let's have a look at the proficiencies offered by this archetype.
Bonus Proficiencies (disguise kit and poison kit)
Assassinate
Infiltration Expertise
Impostor
Death Strike
Inquisitive
With the help of this rogue, you will be able to reveal and uncover the great and dark secretes of your opponent and unravel the mysteries that have been buried for years. It gives you sharp and honed skills of seeing, reading, and hearing that enable you to expose the evils hiding for a long time. The proficiencies that you get through this rogue are:
Ear for Deceit
Eye for Detail
Insightful Fighting
Steady Eye
Unerring Eye
Eye for Weakness
Swashbuckler
This archetype of rogue typically includes the pirates and duelists. When you are in combat, a Swashbuckler can be a great option for you to opt for, but keep in mind that the abilities of Swashbuckler are started to be given at level 3 and extends through level 17.
With Swashbuckler rogue, you can fight with two weapons and can show excellent performance in single combats. Another best thing about this archetype is that it enables you to throw the dart while still using two weapons in both hands. Some other major abilities that are the key features of this rogue are undermentioned:
Fancy Footwork
Rakish Audacity
Panache
Elegant Maneuver
Master Duelist
Revived
This rogue also takes its start from the 3rd level. This rogue helps you revive after death. Though you remember all the skills and talents from the previous life, your current life is fresh and new. If you are thinking that reviving from the dead is the only thing that this rogue offers you, then you're mistaken. Because once you have touched the gates of death and came back to the material plane again, there are many extra abilities which you have brought with yourself; some of the key abilities include:
Tokens of Past Lives
Revived Nature
Bolts from the Grave
Connect with the Dead
Audience with Death
Ethereal Jaunt
Take Away
After reviewing this article, I hope that there would be no confusion left in your mind regarding mastermind Rogue 5e. One must say that the mastermind rogue is indeed the no-one rogue throughout Dungeon and Dragon characters.
While having a mastermind rogue in your hand, you can easily compete with your rivals and show the best inner self of you. However, it is not a good one for combat, but when we talk about the non-combat campaigns, mastermind rocks. You can easily spy on your rivals and deceive them like a professional.
So now, when you have already read all the details of the mastermind rogue, it's time to rush off to your PC and start exploring those marvelous abilities of this incomparable rogue.