Last Updated on December 31, 2021 by rida
Your lounge is probably one of your favorite places to hang out the most, whether you're binge-watching your best-loved reality shows or relaxing with your family. However, this area may sometimes get stained from accidental spills and the dirt trapped in its corners. Additionally, there may occasionally be an unpleasant smell and discoloration that accompanies these stains. However, your lounge can be restored and look new once again when cleaned thoroughly. There are various ways to go about that, including DIY or hiring professional lounge cleaning services Sydney.  
What to consider before cleaning your fabric lounge at home
Firstly, you should keep in mind your manufacturer's instructions on maintaining the couches that make up your lounge clean. There are labels to guide you through the cleaning process. For instance, when you see the label 'W', this means that it's okay to use water and water-based solutions when tidying your lounge. 'S' means that you should stick to only solvents and dry clean only, while 'S/W' signifies that solvent or water-based solutions are acceptable. When you see the label 'X', don't use water at all; stick to vacuum cleaning only.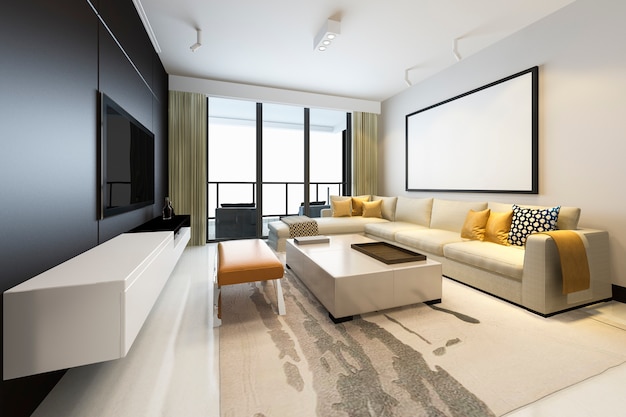 It's ideal for you to clean your lounge thoroughly at least once a year if you don't use it often, or more than that if it's your family's favourite place to spend the day. With this in mind, what ingredients and items do you need to clean your lounge?
Clean pieces of cloth (white is preferred to prevent discolouration)
Vacuum cleaner
Washing liquid
Warm water
Baking soda
White vinegar
A bucket
Step by step process for cleaning your fabric lounge
This process will guide you on how to clean your fabric lounge with ease properly. Lounge cleaning services Sydney are also on hand to help make your cleaning process more effective and long-lasting.
For lounges with fabric labelled 'W' and 'S/W', you can follow the following steps:
First, you should vacuum to prevent rubbing in debris or dust particles while cleaning.
Mix one tablespoon each of washing liquid, vinegar, baking soda in two cups of warm water, and then pour it into your bucket. You should expect lots of lather as the combination of vinegar and baking soda provokes a reaction.
Soak a piece of cloth in your cleaning mixture, and gently dab at the stained parts of your lounge. It'll be best if you don't scrub it, as it can damage the fibres.
Wet another piece of cloth with clean water and gently mop out the soap.
Use a crisp piece of cloth to wipe it one more time. Again, gently dab and avoid scrubbing it.
Turning on your fan or opening your windows afterwards helps quicken the drying process and ensures the moisture goes completely.
For fabric lounges labelled 'X', it'll be best to stick to vacuuming only, while 'S' marked ones require a solvent to clean. Paying attention to the manufacturer's instructions helps to prevent avoidable costs.
Tips to take care of your fabric lounge
To preserve your lounge and prolong its longevity, it'll help if you follow these tips:
Remove stains immediately, especially after you accidentally spill something.
Vacuum regularly.
Make use of invisible protection and protective covers.
Employ the services of professional lounge cleaners either quarterly, bi-annually or annually.
Couch Master lounge cleaning service is your number one choice in Sydney if you seek affordable, professional care for your fabric lounge. Get all the information you need and book our services on https://couchmaster.net.au/.
Read More: How Furniture Stores Collaborate With You to Decorate Your Home and Offices