Last Updated on December 3, 2022 by Adnan Ali
The weather is getting colder as winter settles over the northern hemisphere, and the COVID-19 pandemic continues to rage despite travel restrictions, mask mandates, and lockdowns. It's bleak, frustrating, and there's only so much a daily vitamin D supplement and a sun lamp can do. Whether you're stuck at home or still working in person, you've probably started daydreaming about your next vacation—preferably somewhere warm and on the water. The more Type-A personalities among us may already have their itineraries planned, but if you're still looking for inspiration, consider six of the most relaxing beaches around the world.
Assateague Island, Maryland
Outside of Florida and the rest of the Gulf Shore, nowhere in the United States comes to mind when you start thinking about a beach vacation. Even California is disregarded because of a cold ocean current that keeps the water chilly. However, Maryland—or Virginia, depending on which part of the island you're on—hides one of the best beach experiences you may never have heard of.
If you are familiar with the area, either by proximity or through Marguerite Henry's children's books, you know that Assateague's beaches aren't the main draw. Instead, many people visit Assateague Island to see its population of feral horses. While there, it's easy to fall in love with the island's natural, windswept beauty.
Assateague features both a state park and a wildlife refuge. It offers camping and is a great place to explore by kayak. Hence, consider a kayak roof rack for your vehicle to travel with a kayak easily and more conveniently. Perhaps untraditional as far as beach vacations go, Assateague showcases an unusual, although still relaxing, tourist experience.
The Placencia Peninsula, Belize
Placencia Peninsula is a 16 mile stretch of golden sand located in Belize, and it has a little something for everyone. Whether you're looking for incredible scenery, fascinating wildlife, or some of the best seafood you'll ever eat, Placencia Peninsula has it all. There are also professionally guided or self-guided sea kayaking tours for a closer look at the beautiful turquoise waters. You can relax on one of the gorgeous beaches on Earth, surrounded by palm trees and bright, tropical colors to chase away your winter blues.
Horseshoe Bay, Bermuda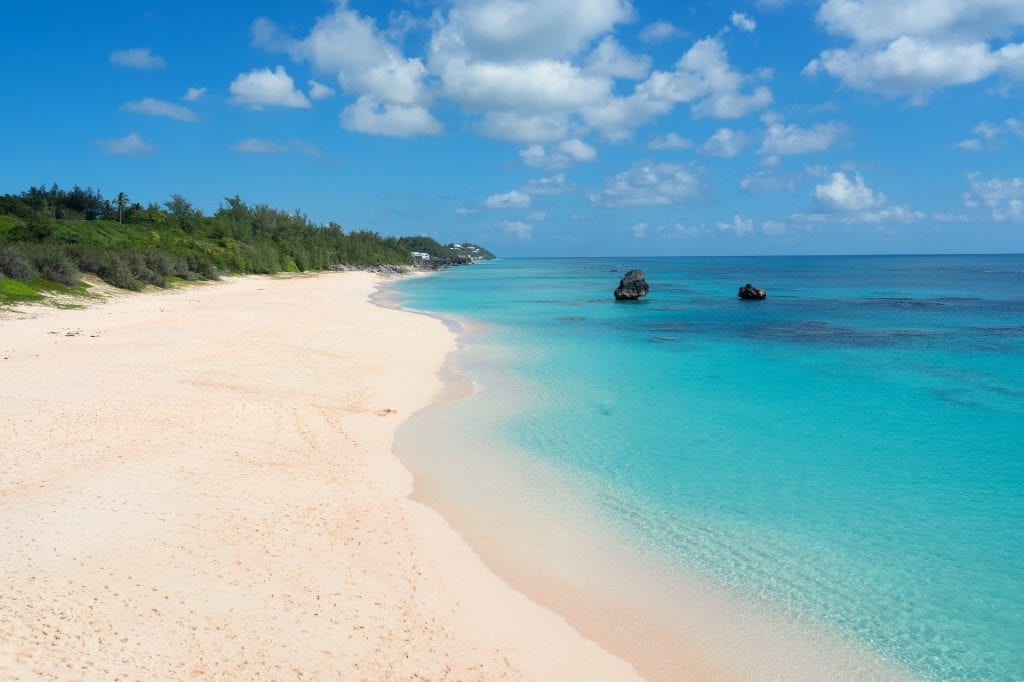 If you love photography or even just living your best life on Instagram, Horseshoe Bay in Bermuda might be the vacation destination for you. Unique, soft pink sands contrast with jagged rock formations, and dazzling sunsets over the ocean make it one of the most picturesque locations on this list.
Unwind with a long stroll down one of the many beach trails or enjoy the feeling of the sea breeze on your face as you gaze out from the top of the nearby historic Gibb's Hill Lighthouse. Horseshoe Bay is located on Bermuda's main island and because it's such a popular tourist destination it features plenty of luxurious amenities.
Navagio Beach, Greece
Sometimes also known as Shipwreck Beach due to the wreck of a smuggling vessel called Panagiotis, Navagio Beach in Greece is a semi-hidden gem. While one of the most photographed beaches in Greece, it's only accessible by boat, limiting the number of people who tend to be there at any given time. It can still be crowded if you're visiting during a popular time of day or at the height of the tourist season. However, it's usually tranquil and perfect for people looking for a bit of a quieter beach experience.
There are plenty of other places to visit, both on the island of Zakynthos, where the beach is located, and other islands nearby. Navagio Beach is an excellent destination for history lovers, introverts, and, of course, anyone who likes Mediterranean cuisine.
Isla Verde Beach, Puerto Rico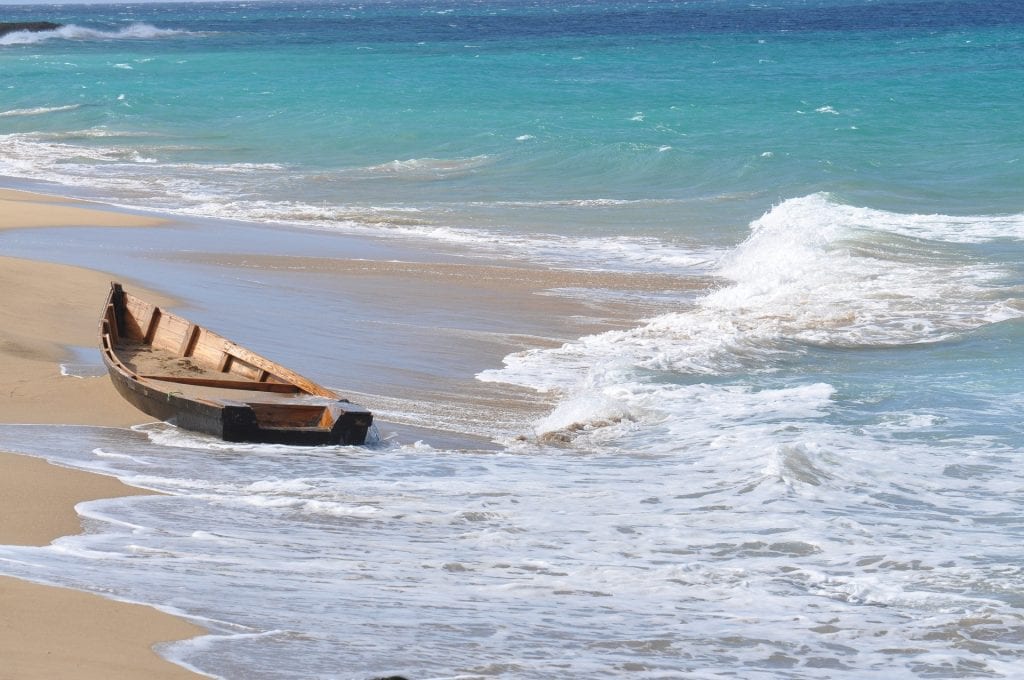 Isla Verde Beach lies in the Isla Verde neighborhood of Carolina, a town near San Juan. Only minutes from an international airport, it's an easy travel destination. The beach has long, uninterrupted stretches of sand, palm trees, and warm, sunny weather.
Because it's located so close to San Juan, Isla Verde Beach is the ideal destination for anyone who wants to see the sights or discover local history. You can also explore the amazing restaurants scattered throughout Puerto Rico's capital city in-between time spent lying on the beach or splashing in the clear, blue water.
Whitehaven Beach, Australia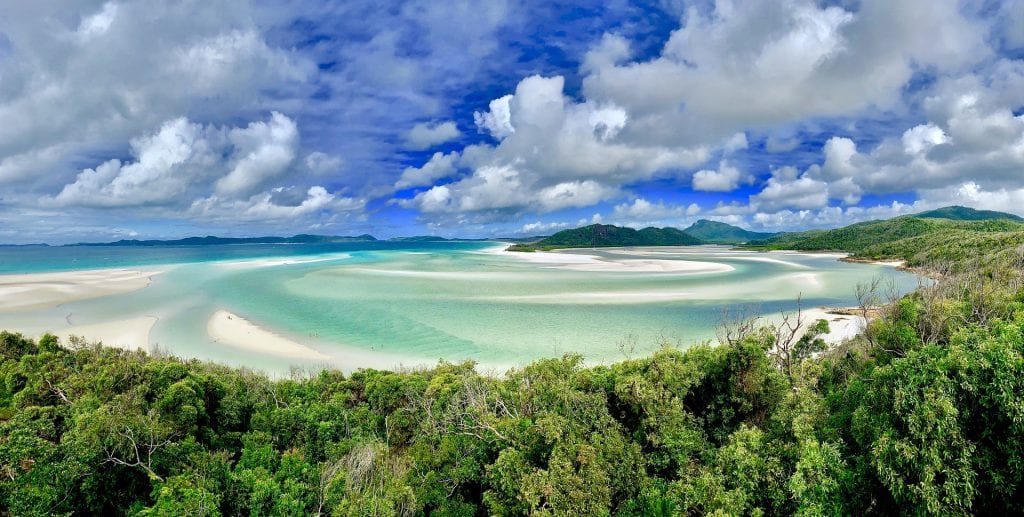 Whitehaven Beach in Australia is our final selection for relaxing beaches around the world. The sand on this alluring beach is so white and clean it nearly glows in the sun, making it a popular travel destination. Beneath the crystal clear, azure water lies the Great Barrier Reef, adding to Whitehaven Beach's appeal. Located in the Whitsundays beneath the crystal clear, azure water of Whitehaven beach lies the Great Barrier Reef, only adding to the appeal. The best way to explore Whitehaven beach and the surrounding islands is with a bareboat charter Whitsundays, that allows you to travel the waters with freedom and at your own leisure. It's not hard to get to either, although the trip will involve either a boat, a helicopter, or a seaplane. All three of those options allow you to see more of this stunning location. Enjoy a helicopter tour, sail on a yacht, lay on the beach, or go for a swim. Whatever you do, you're sure to enjoy it.
If you're tired of winter and wishing for a beach vacation, consider these six relaxing beaches. Even if travel restrictions prevent you from going anywhere right now, you can still change your desktop wallpaper to reflect your favorite option and daydream while you work.